What is TechnoZen?

tech•no (tek'nO), -n.
1: a style of disco music characterized by very fast synthesizer rhythms, heavy use of samples, and a lack of melody.
2: a combining form borrowed from Greek where it meant "art," "skill," used in the formation of compound words with the meaning "technique," "technology,"

Zen (zen) -n.
1: school of Mahayana Buddhism asserting that enlightenment can come through meditation and intuition rather than faith; China and Japan.
2: doctrine that enlightenment can be attained through direct intuitive insight.

In other words . . .

We really just cannot explain it. It is something that kind of hit us at about 2am in the morning while sitting at the 'Blue Diner' eating a cheeseburger deluxe and drinking large amounts of coffee..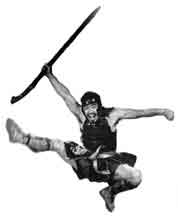 What's NEW at TechnoZen:
Match 14, 2001
The TZMCC is Finally Here:
Well update to the last post. The TZMCC has finally graced the driveway. This whole endeavor has strengthen my resolved that all Salespeople SUCK. So another rant will be posted soon while I still am angry. -sadosed

February 27, 2001
TechnoZen Mobile Command
Well maybe not news worthy in your little world but Sadosed got a new ride and we like it so much we have made it the "official" TechnoZen Mobile Command Center (TZMCC). Here is a little pic of the beauty. -sadosed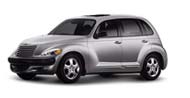 Currently we have 61 random Zen sayings.....
if you wish to submit your own please send e-mails to zenmaster@technozen.com
Copyright 2000 Joseph Barone and the TechnoZen Group. All Rights Reserved.